Link to UUAA Multi-Cultural Outreach

History of UU involvement in anti-racism
Challenging Racism supports members of this Congregation in their journey toward spiritual growth and self-knowledge about their own racial, ethnic, and class privilege. We present programs that affirm the worth and dignity of all and build meaningful connections with others on this journey. Our evolving mission is to assist UUAA by engaging in conversations about race, ethnicity, and class; and to provide opportunities for reflection and action.
For information about Challenging Racism Group (CRG) meetings and programming, email This email address is being protected from spambots. You need JavaScript enabled to view it.
To keep up through Facebook, go to UUAA CRG on Facebook.
2020-2021 CRG Co-Chairs are Kathy McClean, Margaret Pekarek & Larry Works. Communications Lead is Larry Works.
We acknowledge The First Unitarian Universalist Congregation of Ann Arbor sits on the original homelands of the Council of the Three Fires, the Ojibwe (Chippewa), Odawa (Ottowa), and Potawatomi Tribes. Today, Indigenous peoples throughout Michigan continue to protect and remain in relationship with the land of their ancestors and will do so until the end of time. We honor these beginnings and recognize the ongoing dedication and importance of Indigenous culture within our communities and within the land that we gather, live, learn and work on. (Indigenous History of the Council is below.)
---
What is happening here and around us? What stories are walking by us? Who do we need to become to show-up in ways that are meaningful for all?
WHAT CAN YOU DO TODAY? ...JOIN CHALLENGING RACISM.
Welcome! To join this group, and take part in learning about and actively dismantling institutional and systemic racism, please send an email to This email address is being protected from spambots. You need JavaScript enabled to view it.. You may use the same email address to share your ideas and what inspires you to this challenging work. Thank you!
...at UUAA
UUAA is taking proactive action to do our part to prevent the spread of the COVID-19 virus in the community. We have been advised by public health experts that early action can be most effective.
!! CANCELLED or POSTPONED. All events, services, classes, and meetings scheduled in March.
UUAA is committed to enacting all reasonable preventative measures that we can. The most effective preventative measures that you can take are: 1) hand washing for at least 20-30 seconds, and 2) not showing up in public spaces if you feel sick or have any kind of illness.
... In Washtenaw County
May 25th-29th Take The 5-Day Equity Challenge with United Way of Washtenaw County - The Challenge examines the history and impacts of racism and how it shapes people's lived experience in Washtenaw County. Take the time to reflect and learn how racial inequities permeate our community on individual, institutional and systemic levels, and how we're seeing these inequities unfold during the COVID-19 pandemic. Sign up for the challenge by clicking here.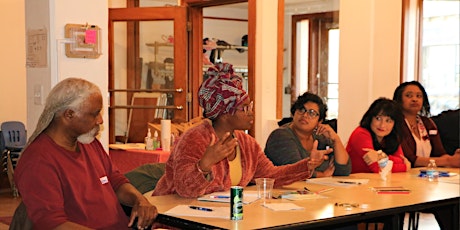 Centering Justice Series: Noon-1:15pm on Friday June 5th. Registration required. - NEW invites us to join them for our Centering Justice Series, candid conversations between leaders of color in Washtenaw County. COVID-19 is further exposing inequitable systems and practices that we need to let go of, re-imagine, and overhaul. With this in mind, NEW believes that how we shape our response to COVID-19 has far greater impact than efforts to purely contain this particular and terrifying public health crisis. NEW encourages and welcomes those in solidarity with these communities or who are leading organizations, donating to organizations, or serving these communities to join us. All are welcome!
Virtually...each Friday at 2:30pm 4:00pm through May 29th. Coffee & Catchup with Washtenaw Poor People Campaign (WPPC) - From their Facebook page "This is a freewheeling, online, informal conversation using the Zoom platform to connect with others. There is no agenda. Just an opportunity to connect with others and to talk about how the COVID-19 pandemic has affected activism and how we can move forward in new and creative ways. Send an email to This email address is being protected from spambots. You need JavaScript enabled to view it. and you'll be sent a meeting link and call information.
May 30 at 1:30p-5pm - Connect & Act: COVID-19 and Organizing for a Just Transformation. The Interfaith Council for Peace and Justice is hosting two panel conversations with faith and community leaders who will share their experiences during COVID-19 and their vision for what comes next. Panelists and the topics of these back-to-back conversations can be seen when you register to attend via Zoom. Registration required to receive Zoom link. Tickets are $0-$10.
CANCELLED - 25th Annual African American Downtown Festival
... In Michigan
The Michigan COVID-19 Community Response Coalition. Advocating for those in need. This virus is revealing to us the inter-connectedness of our world in a very personal way. It is showing, conclusively, that the health and well being of one is intimately bound to the health and well being of all. Only by working together will we defeat this outbreak.
Pow Wow's in Michigan. Pow Wows are the Native American people's way of meeting together, to join in dancing, singing, visiting, renewing old friendships, and making new ones. Pow Wows are one of the best ways to experience Native American culture. At a Pow Wow you can experience dancing, singing, foods, and crafts. More here...
... In the Great Lakes Region
RECORDED EVENT OF April 30th - Poverty Amidst Pandemic: Everybody's Got A Right To Live. Duration 1h 36m (meeting begins at 5m mark). Featuring leaders from Michigan, Ohio, Pennsylvania & Wisconsin. Rev. Dr. William Barber II and Rev. Dr. Liz Theoharis will be featured as they discuss the impact of the COVID-19 pandemic upon poor and low income people.
... In the Nation
RECORDED LIVE May 12, 2020 - UU the Vote for "How We Thrive!" View it here. Note: Video begins at 5m mark.
June 20, 2020 - Moral March on Washington is going Digital! From the PPC Website: "...we will hold the largest digital and social media gathering of poor and low-wealth people, moral and religious leaders, advocates, and people of conscience in this nation's history. A global pandemic is exposing even more the already existing crisis of systemic racism, poverty, ecological devastation, the war economy and militarism, and the distorted moral narrative of religious nationalism. On June 20, the 140 million poor and low-wealth people across this nation will be heard!"
... Beyond Our Nation
In the spirit of SOCIAL SOLIDARITY, the filmmaker is streaming the film for FREE on demand.
===========
... Indigenous History of the Council of Three Fires ...
Originally one people, or a collection of closely related bands, the ethnic identities of Ojibwa, Ottawa, and Potawatomi developed after the Anishinaabe reached Michilimackinac on their journey westward from the Atlantic coast. Using the Midewiwin scrolls, Potawatomi elder Shup-Shewana dated the formation of the Council of Three Fires to 796 AD at Michilimackinac.
In this Council, the Ojibwe were addressed as the "Older Brother," the Odawa as the "Middle Brother," and the Potawatomi as the "Younger Brother." Consequently, whenever the three Anishinaabe nations are mentioned in this specific and consecutive order of Ojibwe, Odawa, and Potawatomi, it is an indicator implying Council of Three Fires as well. In addition, the Ojibwa are the "keepers of the faith," the Odawa are the "keepers of trade," and the Potawatomi are the designated "keepers/maintainers of/for the fire" (boodawaadam), which became the basis for their name Boodewaadamii (Ojibwe spelling) or Bodéwadmi (Potawatomi spelling).
Though the Three Fires had several meeting places, Michilimackinac became the preferred meeting place due to its central location. From this place, the Council met for military and political purposes. From this site, the Council maintained relations with fellow Anishinaabeg nations, the Ozaagii (Sac), Odagaamii (Meskwaki), Omanoominii (Menominee), Wiinibiigoo (Ho-Chunk), Naadawe (Iroquois Confederacy), Nii'inaawi-Naadawe (Wyandot), Naadawensiw (Sioux), Wemitigoozhi (France), Zhaaganaashi (England) and the Gichi-mookomaan (the United States).
RECOMMENDED READING:
The Indigenous Peoples History of the United States by Roxanne Dunbar-Ortiz and published by Beacon Press.