The Geisenhainer Music Fund was established in 2016 to honor our retiring Senior Minister, the Reverend Gail R. Geisenhainer. The first major goal of the fund was realized on June 13, 2016, as the congregation purchased and welcomed the new Geisenhainer Steinway Grand Piano.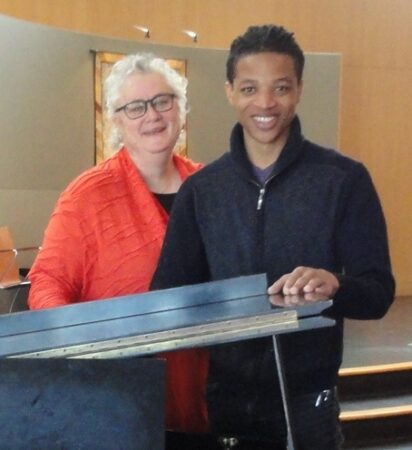 The Geisenhainer (GUISE-in-hayner) Fund now supports young people in the Ypsilanti and Ann Arbor communities, underwriting private music education for promising students who are facing significant financial barriers. Through the fund, we also partner with the Community Music School of Ann Arbor. CMSA2 provides need-based assistance to students who wish to play music in ensembles during the school year and over the summer. Their history includes holding classes at UUAA at our former location on Washtenaw Avenue.
The fund, as conceived by our former Director of Worship and Music, Dr. Glen Thomas Rideout, is a collaborative venture of the UUAA Board of Trustees and the music ministries. Funding is provided through benefit recitals and ongoing donations. Donations to the Geisenhainer Young Musicians Fund can be made by writing a check to UUAA with "GYMF" on the memo line.