Pastoral Care
Pastoral care is the love and support we offer each other in community. No matter what challenges you are facing, you don't have to do this alone.

Pastoral care is provided by the Pastoral Care Team members, an extended network of volunteers, and our ministerial staff. Pastoral care conversations are considered confidential.
Feel free to contact Pastoral Care if you are experiencing:
Grief
Illness (your own or of someone close to you)
Loneliness
Depression or anxiety
Changes in employment
Relationship challenges such as with parenting, spouse/partner, divorce situation, or in a work situation
Challenging caregiving responsibilities
Loss of beloved pet
Joys and/or stresses associated with a new baby or adoption
Other life transitions (see below for more information on rites of passage)
How Pastoral Care can help
Our team offers:
Meal support at times of illness, births, death
Visits and/or phone support for those who are ill, hospitalized, or homebound, including those who are in retirement communities and nursing homes
Support for death and grief
Transportation, for example to and from medical appointments
Connections with community services
Regular check-ins with those who might be struggling with transitions
Cards
Hand-knit comfort shawls and baby blankets
Well-Being Education programs on a variety of topics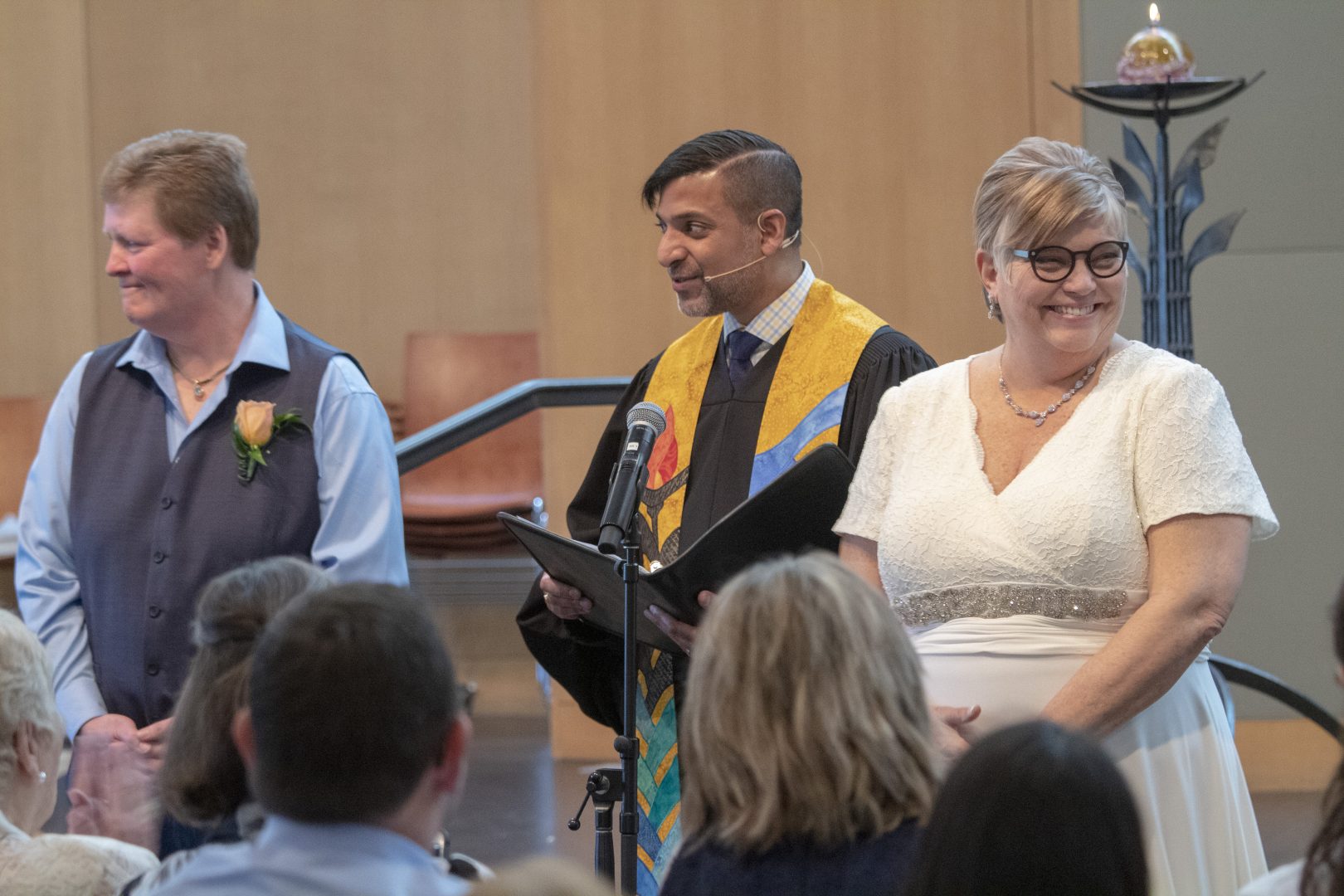 Rites of Passage
Our ministerial team can offer support and guidance during life's most important transitions, including officiating at weddings and memorial services. If you need the support of a minister for a rite of passage, please contact the rev. theresa rohlck.
If you'd like to have your child(ren) participate in an upcoming child dedication service, please email: sgd@uuaa.org.
If you'd like to reserve or rent the building for a rite of passage,