Questions & Answers about Reverend Manish's Sabbatical
November 2023 – March 2024
What is a Sabbatical?
In the context of religious communities, a sabbatical is an extended period of leave from one's usual work, especially for rest or renewal. The term has its roots in the Jewish and Christian Sabbath traditionally being a day of rest, and in the practice of letting fields lay fallow for a season so that rejuvenation of the land can take place.
As part of UUAA's contractual agreement, the terms of which are as recommended by the UUA (the Unitarian Universalist Association) and UUMA (the Unitarian Universalist Ministers' Association), Rev. Manish earns one month of sabbatical leave for each year he has served our community, not to exceed six months, to be taken after the fourth and before the seventh year of service. The current congregational year, 2022-23, is Rev. Manish's fifth year at UUAA which means that the sabbatical will be for a period of five months.
What are the dates?
November 1, 2023 through March 31, 2024.
What will he do?
Rev. Manish plans to use his sabbatical for a combination of rest and renewal. This includes rest, travel, engagement in deeper work with his spiritual teachers, work on writing projects, and activities that feed and nurture his spirit. He hopes to visit India, to connect with his spiritual roots and ancestral homeland. In addition, he hopes to fulfill a long-held dream of being on spiritual retreat in the deserts of Australia. Overall, his hope is to refill his spiritual wells through these experiences, and to return to UUAA rejuvenated and refreshed.
What will UUAA do for ministerial leadership and services?
Church life will continue. UUAA's Executive Team (which includes Deb Markum, Administrator, and Ed Lynn) will continue to guide and shepherd financial and operational matters. Unlike smaller UU communities that also have to navigate sabbatical needs, UUAA is fortunate to have a relatively deep bench for worship leadership, one that includes other clergy on staff as well as members of UUAA's Lay Worship Leaders Program.
In addition, an experienced sabbatical coverage minister, Rev. Kimberley Debus, will, through a combination of virtual and in-person support, serve our community as Sabbatical Minister, working closely with the Board of Trustees, the staff team, and other groups/teams that Rev. Manish typically works with.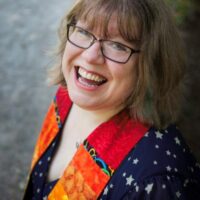 In addition, Rev. Kimberley will join UUAA's Sunday services approximately once a month.
Rev. Eric Hausman, a local UU clergyperson currently working full-time in the field of chaplaincy, will serve our community as Adjunct Minister for Worship, supporting UUAA's Sunday services approximately twice a month.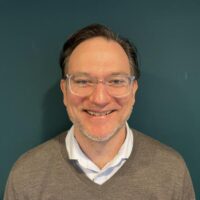 Pastoral Care
For pastoral care needs, the rev. theresa rohlck will continue in her role as Minister of Pastoral Care. In this role, she is working closely with the Pastoral Care Team, to provide and coordinate pastoral care for the UUAA community.
In addition, Rev. Amber Beland will serve our community as Adjunct Minister for Pastoral Care, remotely supporting rev. theresa and the Pastoral Care Team by taking on some of the pastoral functions typically held by Rev. Manish.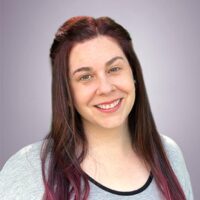 What contact will we have with Rev. Manish?
Being on sabbatical means a complete break from one's duties as senior minister. As such, Rev. Manish will not be available for communication with members of the UUAA community. He will be notified of emergencies or crises by UUAA's Executive Team or Congregational President.
If you see Rev. Manish around town, you may certainly greet him, but please refrain from discussing church business.
What if I have a question about a church matter during the sabbatical?
There are several sources for help and answers to your questions, including:
Rev. Kimberley Debus, Sabbatical Minister (kimberley@uuaa.org)
rev. theresa rohlck, Minister for Pastoral Care (theresa@uuaa.org)
Ms. Deb Markum, UUAA Administrator & Executive Team Member (deb@uuaa.org)
Dr. Henrike Florusbosch, Congregational President (president@uuaa.org)
Lay Leader Tools – UUAA (How to Get Things Done)
Our Operations Policies – UUAA (for who does what at UUAA)
Other staff including Welcome Ministries
Sabbaticals are good for the congregation and for the minister
Sabbaticals are often an important proactive ingredient in cultivating healthy and vital long-term ministries, benefitting both ministers and congregations. They provide opportunities for reflection, new perspectives, new exposure, and continued growth on personal, spiritual, and institutional levels.