A Faithful Response to the Climate Crisis
"It has never been more clear that we have a moral imperative to stand up for our common home, for our children's future, and for all of Creation. And there is no better group to deliver that message than faith leaders." — Susan Stephenson, Executive Director, Interfaith Power & Light
Climate justice and environmentalism are central to UUAA's identity.
The Climate Action/ Climate Justice team is on the front lines of overseeing the climate & environmentalism goals described in A Congregational Vision, the document that was created from a 2 year congregational visioning project that centers our UUAA work together on the overlapping areas of climate action/ environmentalism, anti-racism/ anti-oppression and radical welcome.
UUAA wants to live into Unitarian Universalism's 7th Principle, "Respect for the interdependent web of all existence of which we are a part" by serving as an example of sustainable living in right relationship with the natural world. We want to learn about climate issues together. We want to further build on our past renewable energy projects to reach carbon neutrality. We want to broaden our view of climate action to include justice for vulnerable communities most affected by, and least responsible for climate change.
How you can help
The entire UUAA congregation, all ages and all interests, are needed to help UUAA shrink our carbon footprint, work for climate justice in our community and support each other in our climate learning. You can be part of this effort at whatever level of involvement works for you, from becoming more diligent about your home recycling and food waste, to leading a multi-year climate project. To add your address to the climate action email list, contact climate@uuaa.org. Click the button below to read a summary of our multi-year Climate Action Plan, mapping our work together over the next several years!
Recent climate projects throughout UUAA have included: an energy audit and addressing all aspects of the audit, a capital campaign that will fund expansion of our rooftop solar, planting an "Ancestors' Grove" of trees, holding an all congregation celebration of climate work on Friday Fun Night and Earth Day 2023, an energy forum, a Green Corner column in our Weekly News, a climate potluck in the summer and much more.
Congratulations to Climate Hero, Ed Lynn
UUAA member Ed Lynn was spotlighted as the December, 2022 "Climate Hero" by the Climate Hero Stories group of eight Ann Arbor congregations (including UUAA). Ed's photo was in the December, 2022 Ann Arbor Observer. Learn more about the Climate Hero Stories project on the Climate Hero website.
2022-23 Webinar Series on Reducing Your Carbon Footprint
UUAA joined with six other area congregations in sponsoring a 2022-23 monthly webinar series providing information on ways to reduce your carbon footprint. You can learn more at this"Climate Heroes" website.
Use this link to view recordings of the webinars.
11/16/22 – Electric Vehicle pros and cons and how the city of Ann Arbor is accommodating EVs.
12/14/22 – Heating and Cooling Systems
1/18/23 – Solar Energy Systems
2/15/23 – Locally Sourced Food
3/15/23 – Local Transportation Systems
4/19/23 – Individual Behavior Choices & Climate Anxiety
5/17/23 – Investments in Our Planet
Green Sanctuary 2030 Re-Certification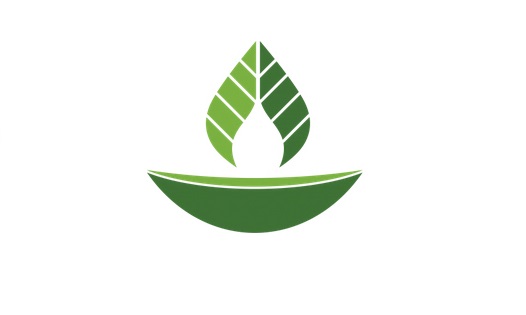 To help us organize our efforts to lower our carbon footprint, build sustainability, partner with local climate justice groups, and learn alongside other UU congregations, UUAA enrolled in the Unitarian Universalist Association's (UUA) Green Sanctuary 2030 certification program. The steps to certification are:
1- [Submitted March, 2021] Write a Congregational Profile that grounds our work in our congregation's history and past / current environmental projects. Learn about our foundations in environmentalism by reading UUAA's Congregational Profile.
2- [Submitted June, 2022] Write an Opportunity Assessment showing potential actions we might take over the next several years. These proposed actions were gathered from a survey of the congregation, many meetings with current UUAA groups, connections with Ann Arbor and UU climate based organizations and more. Please read the "in brief" version of the Opportunity Assessment, or the full text as submitted.
3- Action planning and implementation. Which projects are implemented will depend on the perceived level of impact AND the level of interest and leadership resources in the congregation. Some projects are already underway, others await a champion.
4- A final report on what we were able to accomplish from our original plans will be submitted when we are ready for certification.
Collaboration with the U-M Graham Sustainability Institute
A team of University of Michigan students led a project to look at UUAA's building and internal processes to make recommendations for working toward our energy goals. The team collaborated with six UUAA members, staff, and ministry group leaders, including Ed Lynn, Jeannine LaPrad, Colleen Crawley, Don Hackney, and Dave Friedrichs. Elizabeth LaPorte facilitated the project as part of the U-M Graham Sustainability Scholars Program, which she manages. Their report was submitted in March, 2021 and recommended actions are already underway.
The team divided the analyses and recommendations into four categories.Some of the recommendations are listed briefly in each category below. Full reports are linked under the bulleted lists..
Interested in helping sort out the priorities and do some planning for this initiative? Email climate@uuaa.org.
Zero Waste
Form a volunteer driven recycling collaboration with other area religious organizations.
Move to using compostable-ware and hold zero waste events.
Create a zero waste culture.
— Read the Guide for a path to Zero Waste.
Building & Energy
Conduct a building energy audit.
Install more LED lights.
Install more solar panels on the roof.
Explore the possibility of geothermal heating.
— Read the UUAA Building & Energy Analysis Report.
Landscaping
Incorporate more native plants.
Create learning spaces where people can engage and learn about the environment.
Plant for carbon sequestration.
Create landscaping projects and learning guides for all ages.
— Read the recommendations for using landscaping to help reach carbon neutrality.
Building Congregational Engagement in Sustainability
Use the event toolkit provided to plan sustainability events that engage all ages.
Make a sustainability checklist that groups can use when planning events.
— Read the recommendations for projects to engage the whole congregation in thinking sustainability.
Time frame recommendations –